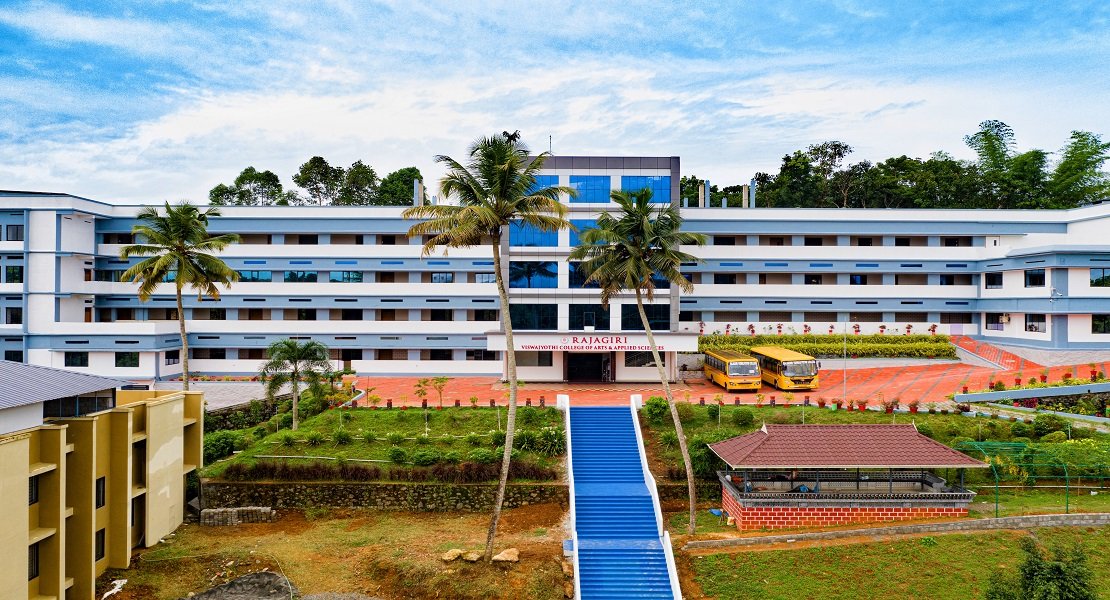 CMI fathers, having a long-held reputation of serving society by providing holistic education, have established their latest project – "RajagiriViswajyothi College of Arts & Applied Sciences " to further extend their expertise in the field of education. The college situated at Perumbavoor provides a natural and calm environment to develop the latent talents and qualities of the students. Learners will be provided with the latest facilities that are set out to give intellectual grounding and practical strategies for them to stand out in the increasingly competitive world around. Equipped with international provisions and skilled and accomplished faculty, the college upholds the tradition of uncompromising quality in education delivered by CMI institutions around the globe. The college conducts courses BBA, BCom and BA. which provides unique learning experience Of high standards. We are happy to welcome you to our institution and feel the learning experience from Rajagiri Group.
COLLEGE AMENITIES
UNIQUE FEATURES
Rajagiri Viswajyothi campus has its uniqueness among the other college campuses by virtue of its location, mode of architecture, facilities and amenities to the students. The campus is built on the go-green concept. We take our best to maintain it as an eco friendly campus. The unique features of the campus are listed as below:
Serene and silent ambience
Eco friendly environment
Modern Educational Amenities
Well stacked library
College operated bus access to campus
In campus hotel for boys and girls
From the inception of the Rajagiri Viswajyothi College of Arts & Applied Sciences, the management is actively planning to collaborate with foreign universities for student and faculty exchange programmes. The College is in its way to associate with the professional educational and management bodies and chapters around. This association will give opportunities for the students to interact with the high end professionals and experts in industry and trade.
The Rajagiri Viswajyothi campus is located at Vengoor on the way to Munnar from Perumbavoor. The location of the campus is amidst of the major tourist destinations in the Ernakulam and Idukki districts of Kerala. There are a number of destinations that make Kerala "God's Own Country" in the nearby places of the campus. The major destinations are
Paniyeli Poru
Thattekkadu Bird Sanctuary
Kodanad Elephant Kraal
Thommenkuthu Waterfalls
Malayattoor Church
Mahagony Plantations